School Uniform Reminder
Parental reminder that all pupils are to return to school in full uniform.
Boys in trousers, all black footwear while girls are to wear trousers or skirts. Burgundy polo shirt with the school logo.
Please see page 28 of your child's planner for school uniform and equipment list for further information (as seen in the photograph here).
The changing facilities are now available so pupils are to bring P.E. kits not wear it to school.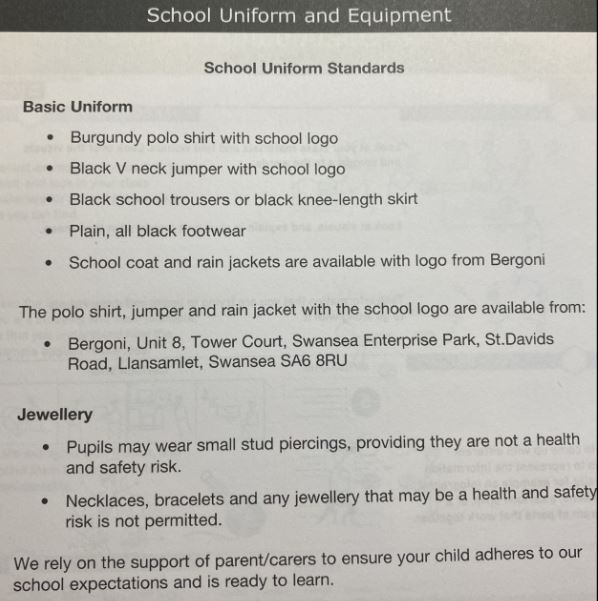 If you have any issues, please contact our well being team via email or telephone.